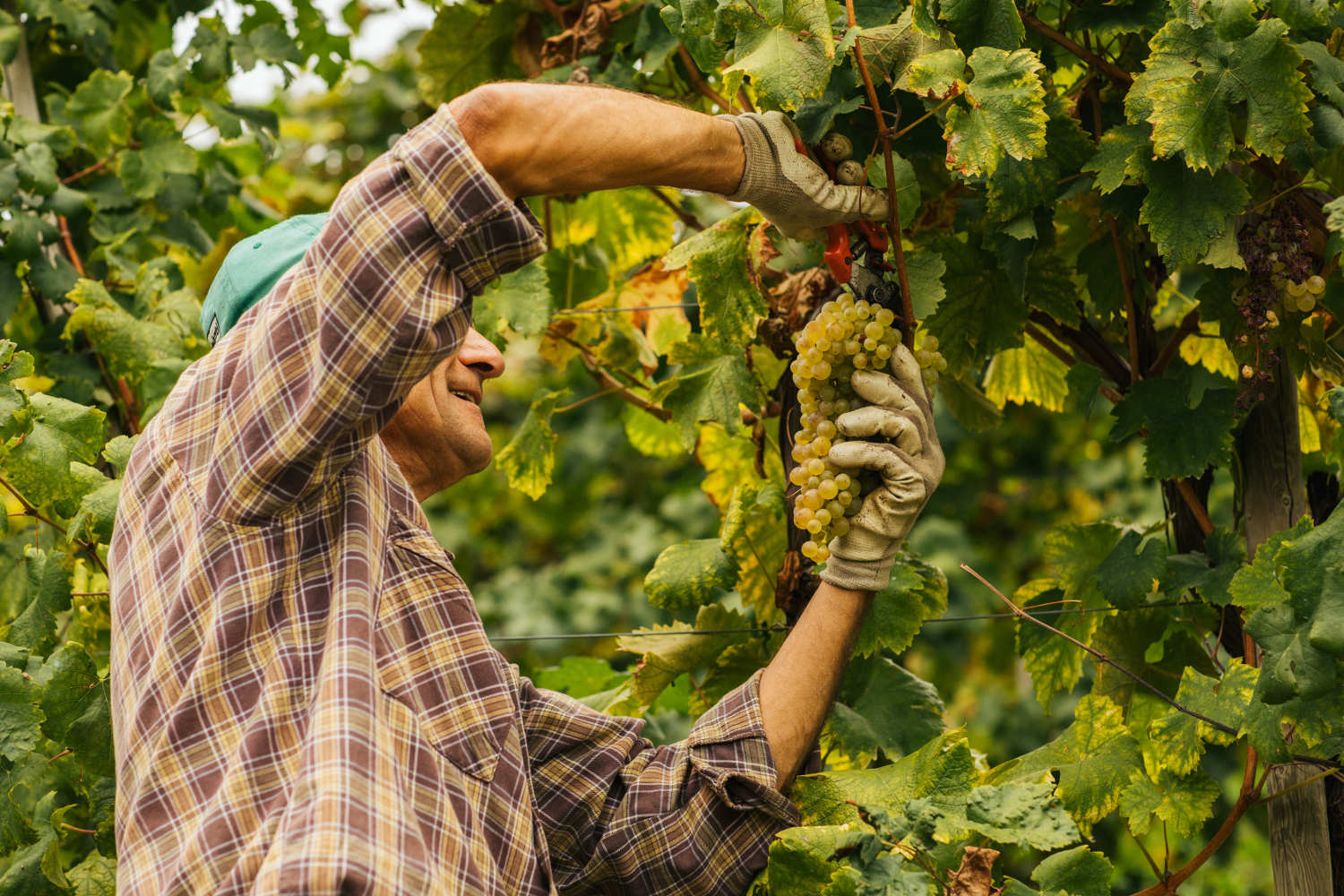 Le Colture sparkling wines
The peak of excellence
Le Colture sparkling wines are made solely with the glera grape, grown almost exclusively in the family vineyards lying in the Valdobbiadene DOCG and harvested only by hand. The winery uses only the Charmat Method to produce these sparkling wines, which utilises stainless-steel temperature-controlled pressure fermenters.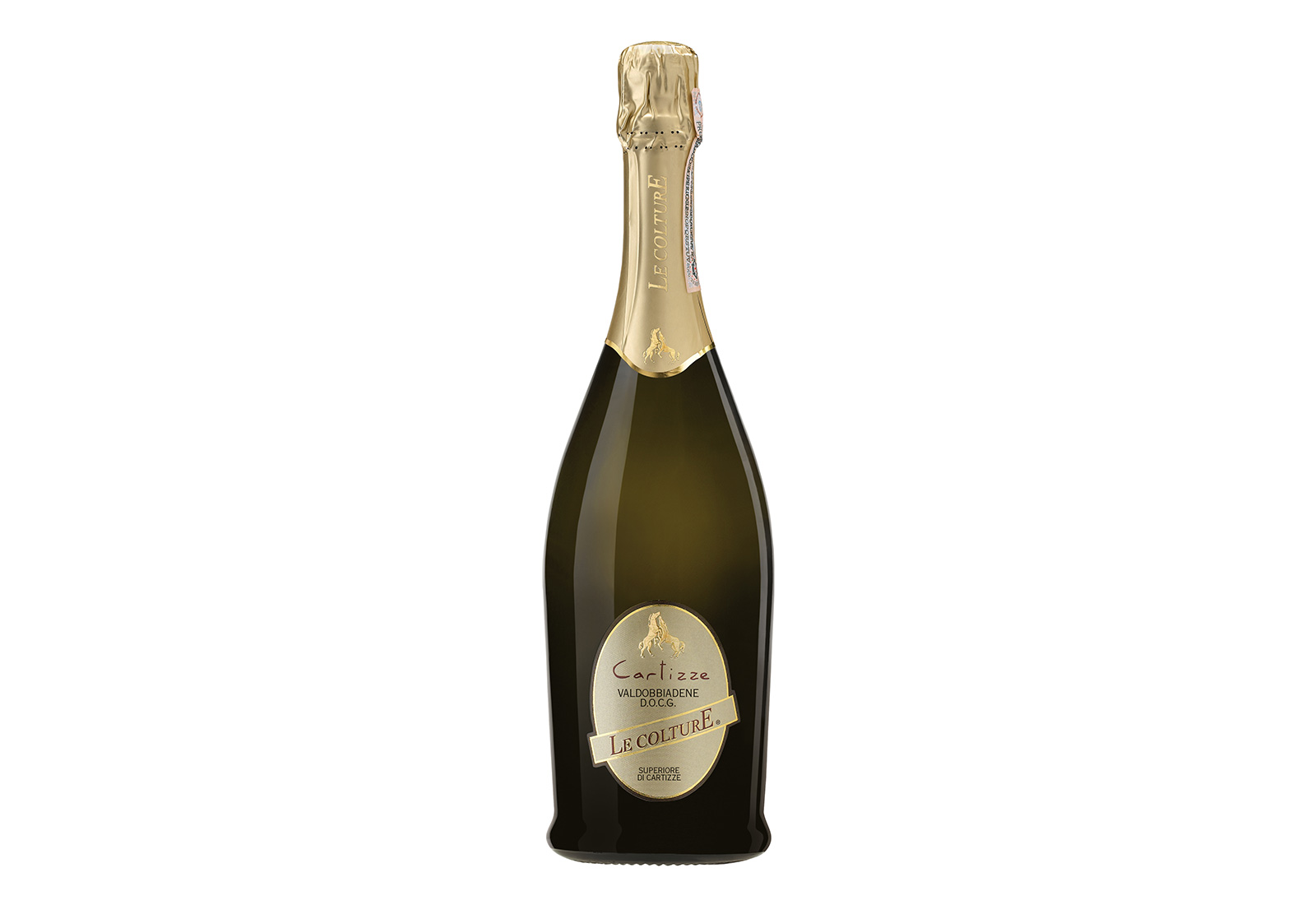 Cartizze
An endless dance of sensations
Cartizze, derived from the dialect term gardiz, or the reed mat on which the grape clusters are placed to dry, is the sub-denomination for a small zone, in the commune of Valdobbiadene, in the steepest hills of Santo Stefano and Saccol. This bowl-shaped hilly terrain is composed of sandstone and clay marl that ensures that the glera grapes almost achieve over-ripeness, and thus develop an inimitable concentration of aromas. The resulting sparkling wine, though it retains all the crispness of a Prosecco Superiore, takes on a slight sweetness and exhibits a dense complex of fragrances.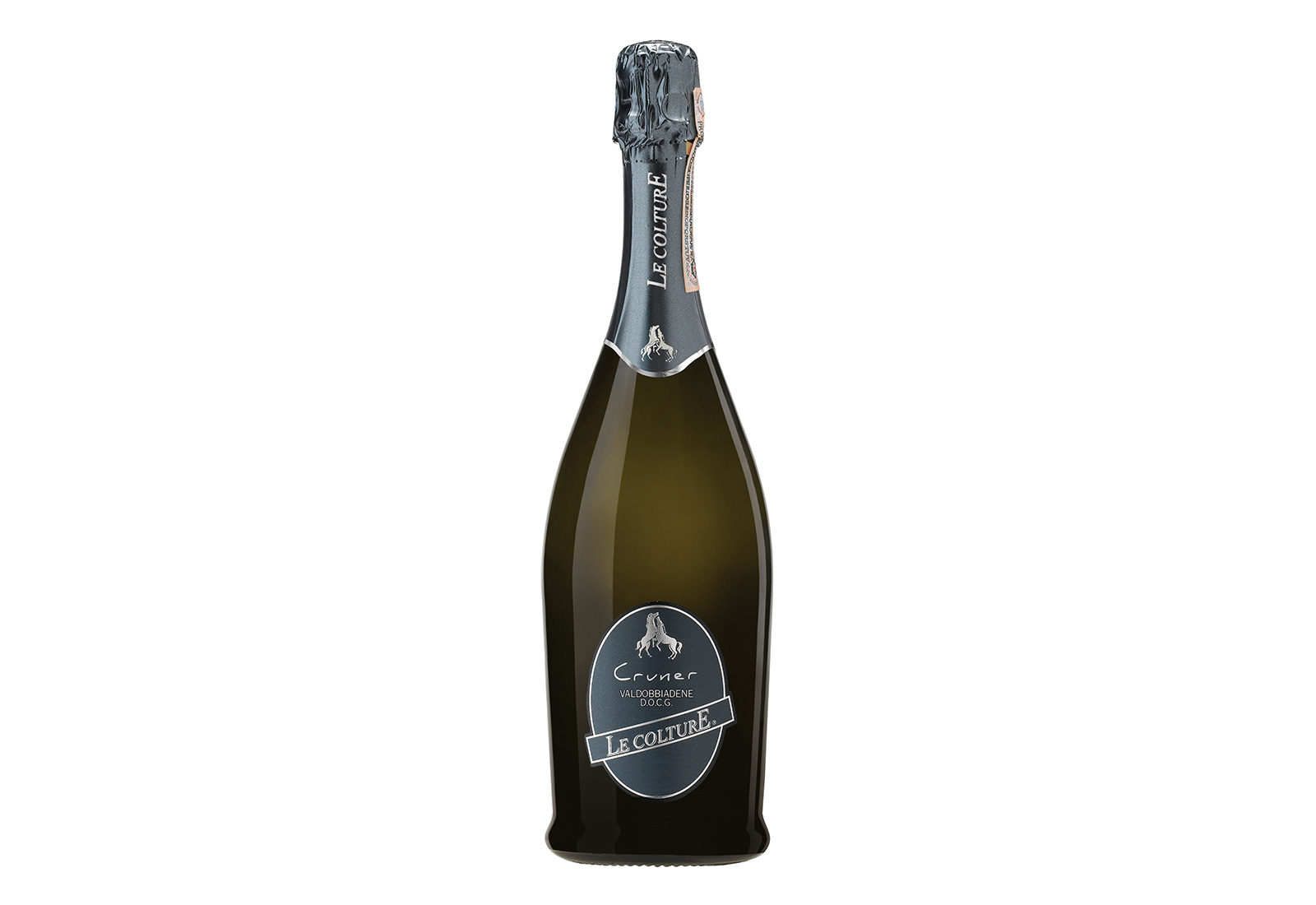 Dry Cruner
A touch of sweetness that conquers
This sparkling wine is made from a specific selection of glera grapes grown exclusively in Valdobbiadene-area vineyards that are renowned for the combination of a milder weather conditions and sandstone-clay soils, which create a richer concentration of aromas and flavours, as well as the possibility of giving the sparkling wine a touch of sweetness and creamy texture without harming its vibrant crispness.
Extra Dry Pianer
Crispness with brio, in a classic key
This is the classic version of Valdobbiadene DOCG, the most popular regionally and throughout Italy. It marries together vivid aromas and velvety, full flavours with the crisp liveliness of its cascading mousse. Fruit-rich scents of pear and apple meld seamlessly into floral impressions, backgrounded by crisp citrus, creating a rich, refreshing aromatic mosaic. The wine, velvet-smooth and alluring, fills the mouth and remains attractively dry, thanks to a healthy level of acidity.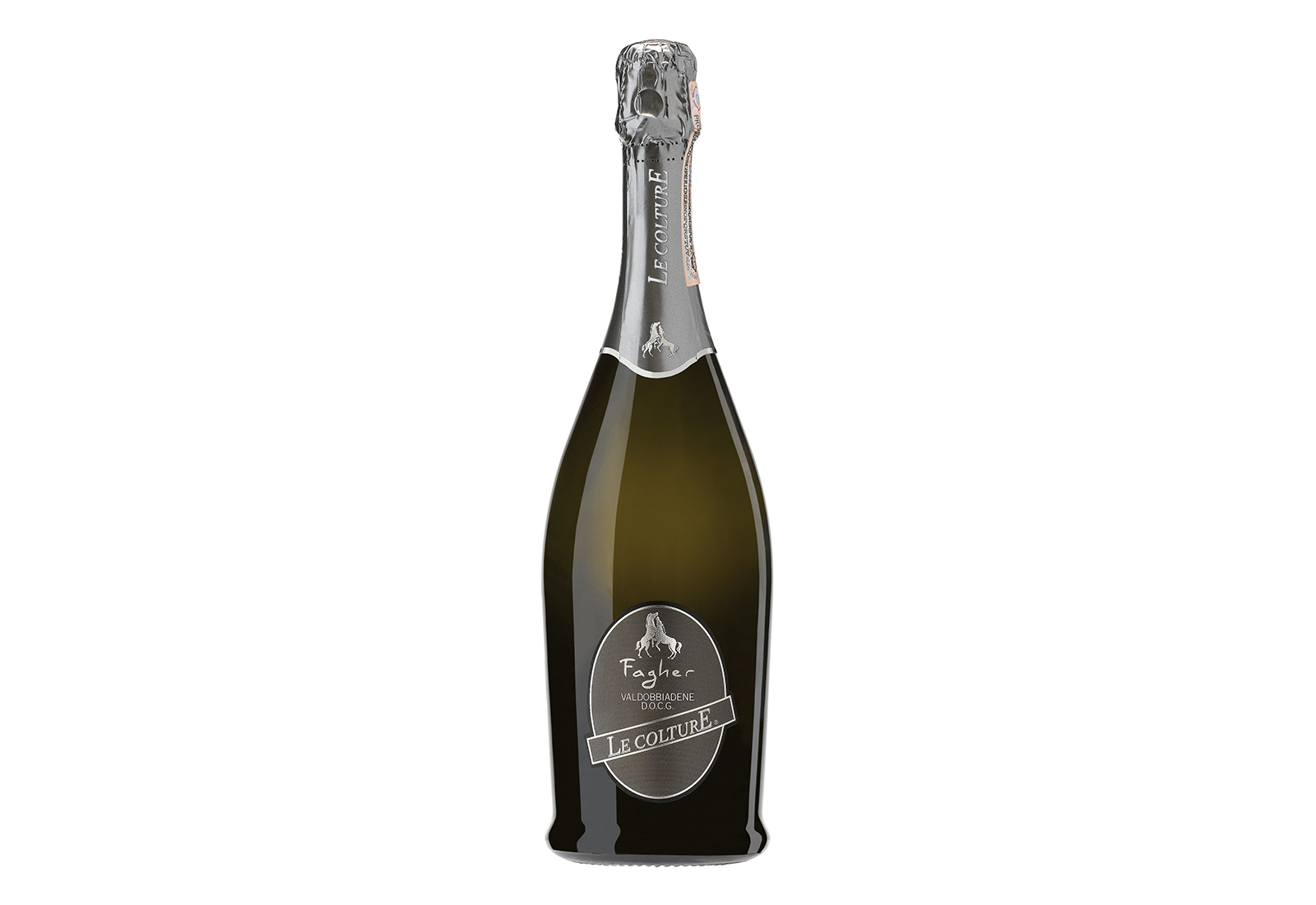 Brut Fagher
A firm handshake with the world
Without any doubt, this is the most modern Valdobbiadene DOCG version, the wine that is a true international hit. Its most attractive qualities are enfolded in delicate scents of crisp citrus and fresh vegetables, often complemented by lovely notes of fresh-baked bread followed by a vibrant palate. Its delicate bead of pin-point bubbles bolsters and prolongs its flavours and cleanliness on the palate, and heightens its value as a partner with food.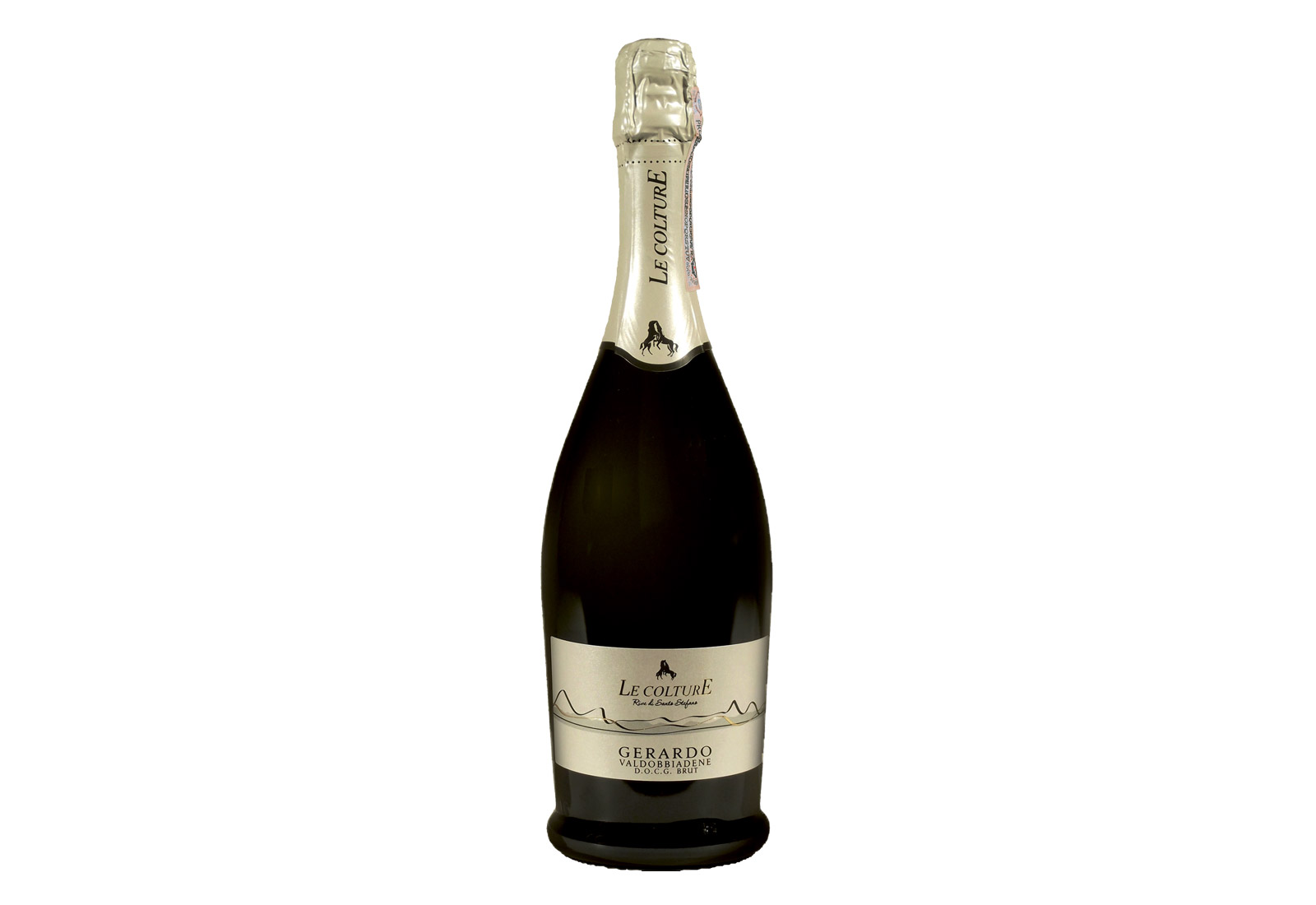 rive-di-santo-stefano-brut-gerardo
Homage to wisdom from the past
This Extra Brut is the fruit of the oldest vineyards (35-40 years old) in Santo Stefano. We dedicated it to our grandfather Gerardo Ruggeri as a tribute to the passionate commitment with which he tended his rive, the vineyards cultivated on the very steepest slopes. It offers pronounced fragrances of citrus and fresh garden vegetables, often alongside notes of fresh-baked bread, then a vibrant crispness in the mouth. The delicate bead of pin-point bubbles animates a lengthy progression and ensures a notably clean palate.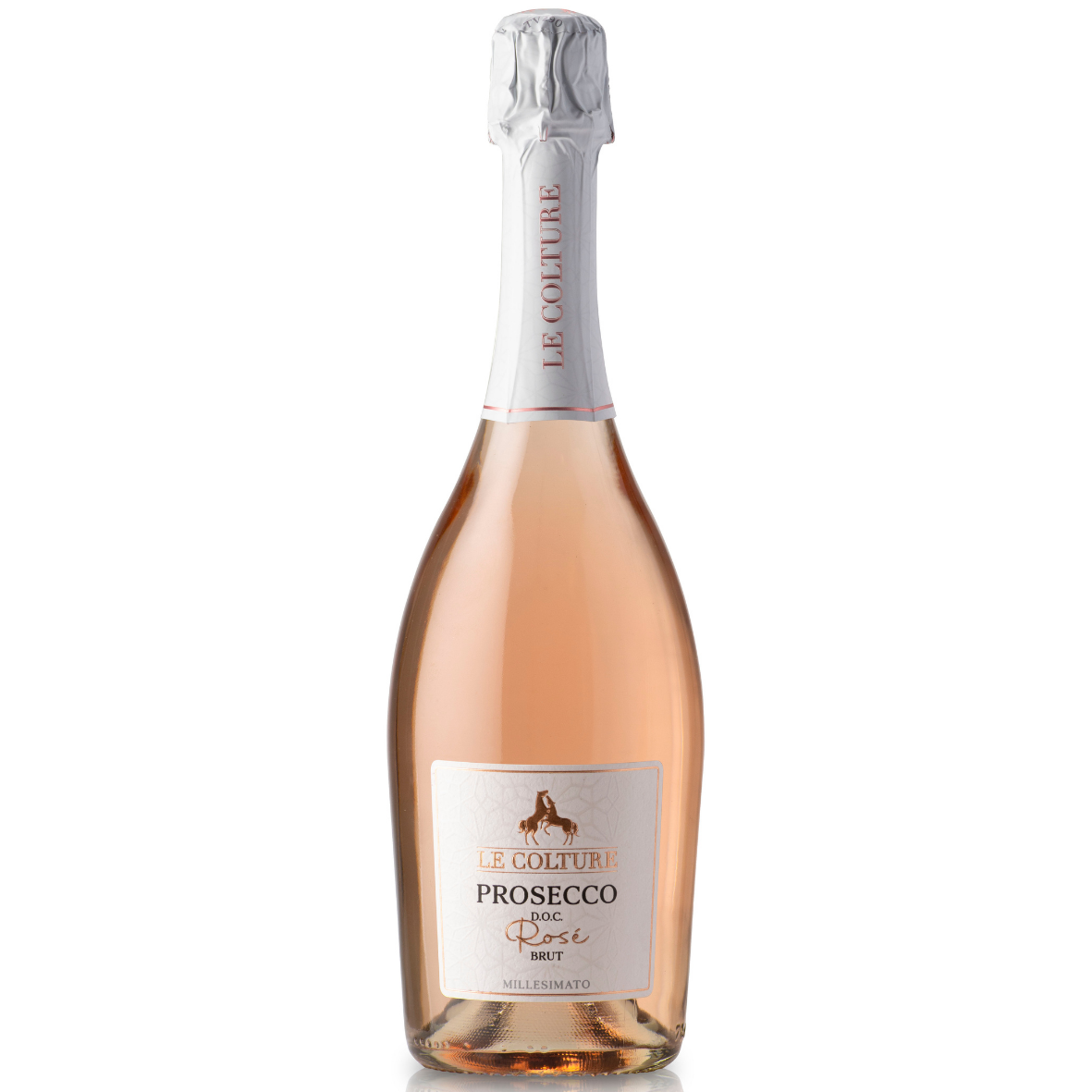 Brut Millesimato Rosé
A refined elegance in an old-rose dress
Combining Glera grapes from our proprietary vineyards on Montello hill and Pinot Noir grapes that we acquire, is born our Prosecco Doc Rosé Brut Spumante Millesimato. It has a light antique pink color, with color tones that fades to coral pink and an infinite amount of bubbles. Typical smells of Glera comes to the nose, and it add some small red berry fruits hints, almost like wild strawberry, pomegranate, gooseberry and sage. These evolve to hints of comfit e rose petals. Everything is very elegant and delicate. To the mouth it's fresh and harmonic, with an optimal flavor. Faded feelings of astringency give a long persistency. It's complete, with a strong structure and fresh to the palate. It's an elegant wine that invites to be drunk.