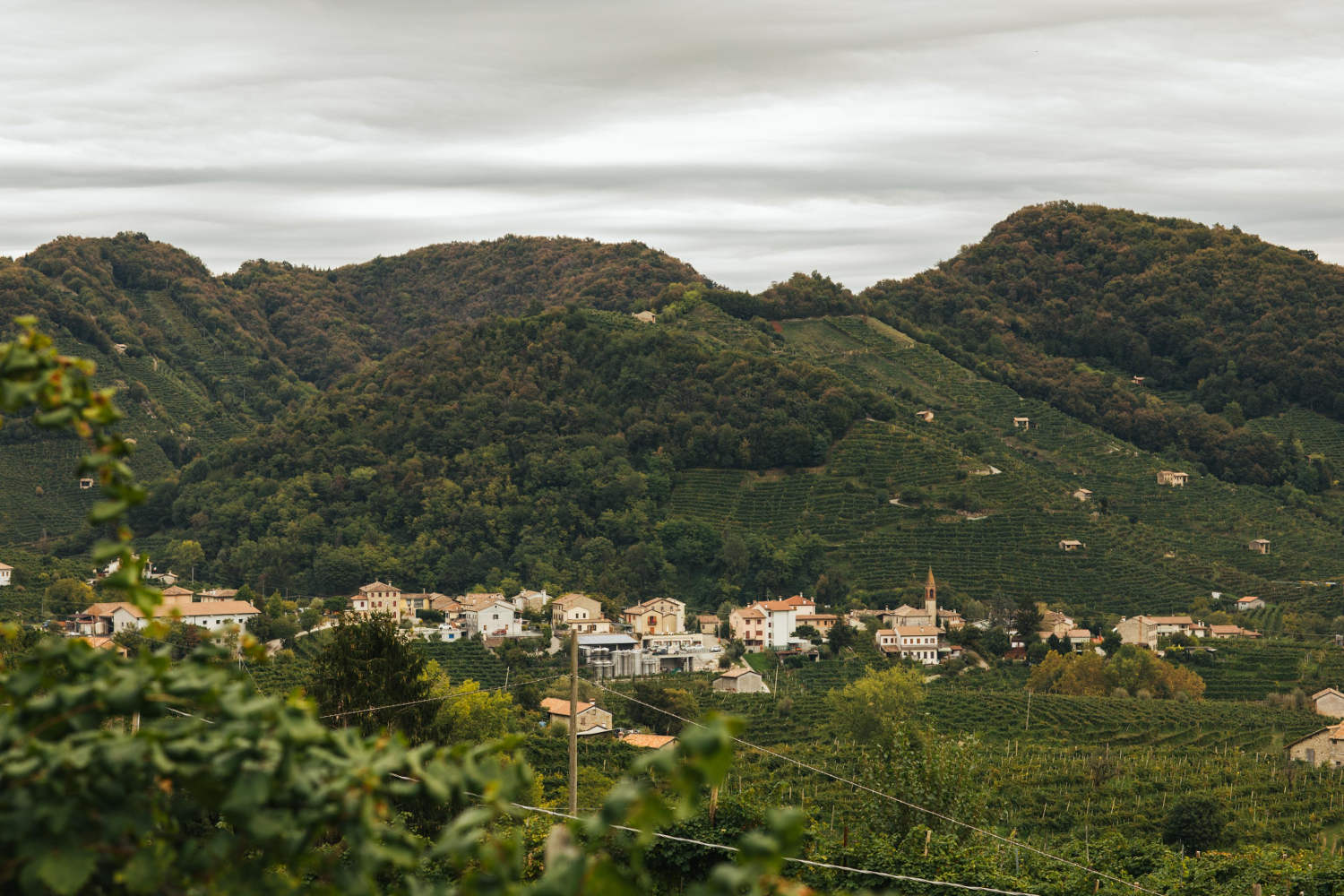 Welcome to our

guesthouse

Prime Gemme was the inspiration of Cesare Ruggeri. In the search for additional areas to cultivate, he fell in love with this corner of land, in the centre of which was a venerable estate residence dating back to 1925. He decided to re-structure it into a guesthouse.

The complex is located in Nervesa della Battaglia, just 30 minutes from the Le Colture cellar, on the last band of hillslopes of the Veneto Pre-Alps, near the Piave river and the hills of the Montello relief. This BnB offers eight light-filled rooms on three levels, with superb views out over the surrounding estate vineyards, and boasting a full array of amenities, including internet connection.

Here in this ideal destination for a relaxing, health-enhancing getaway, one can savour to the fullest the beauty of this landscape. The geography, hills, history, and natural richness of the Montello offer rich opportunities for adventures immersed in nature, whether on foot, bicycle, or horseback. Easily reachable are città d'arte such as Conegliano, Treviso, Asolo, and Castelfranco Veneto, while Venice and Jesolo are only one hour away, and Cortina d'Ampezzo a mere two.


Prime Gemme is located in via VIII Armata, 1/3, 31040 Nervesa della Battaglia, Treviso (Italia).